Jack Canfield is an American author, motivational speaker, corporate trainer, and entrepreneur and he is an America's leading authority on success and personal fulfilment training. According to USA Today, Chicken Soup for the Soul which was the third best-selling book of Jack in the United States during the mid-1990s.
FAMOUS QUOTES OF JACK CANFIELD:
"There are essentially two things that will make you wise — the books you read and the people you meet."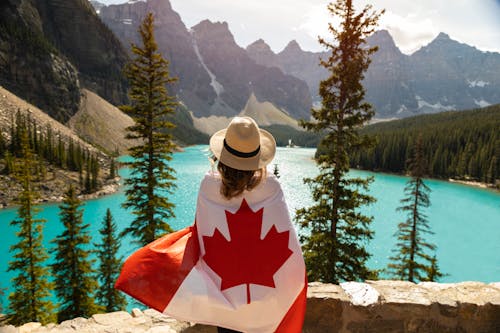 "Each day is an adventure in discovering the meaning of life. It is each little thing that you do that day – whether it be spending time with your friends, running in a cross-country meet or just simply staring at the crashing ocean- that holds the key to discovering the meaning of life. I would rather be out enjoying these things than pondering them. We may never really discover the meaning of life, but the knowledge we gain in our quest to discover it is truly more valuable. "

"Most everything that you want is just outside your comfort zone."
"Everything you want is out there waiting for you to ask. Everything you want also wants you. But you have to take action to get it."
"Keep in mind that part of growing up is dealing with difficult issues, and the benefits can be great if you have the courage to ask for help. Human beings are not designed to go through life alone. No one has to bear the burden of tough times all by themselves."
"You don't have to get it perfect, you just have to get it going. Babies don't walk the first time they try, but eventually they get it right"
"Decide what you want. Believe you can have it. Believe you deserve it and believe it's possible for you. And then close your eyes and every day for several minutes, and visualize having what you already want, feeling the feelings of already having it. Come out of that and focus on what you're grateful for already, and really enjoy it. Then go into your day and release it to the
Universe and trust that the Universe will figure out how to manifest it".
"You only have control over three things in your life—the thoughts you think, the images you visualize, and the actions you take (your behaviour)."
"As you take a few minutes each day to quiet your mind, you will discover a nice benefit: your everyday, "ordinary" life will begin to seem far more extraordinary. Little things that previously went unnoticed will begin to please you. You'll be more easily satisfied, and happier all around. Rather than focusing on what's wrong with your life, you'll find yourself thinking about and more fully enjoying what's right with your life. The world won't change, but your perception of it will. You'll start to notice the little acts of kindness and caring from other people rather than the negativity and anger."
"We are God's gift to each other. Like a master composer, He brings all the instruments together, each with a different tone, each playing a different part, and He makes it turn out so beautifully."
"I've always been the opposite of a paranoid. I operate as if everyone is part of a plot to enhance my well-being."
"Avoid Toxic People Until you reach the point in your self-development where you no longer allow people to affect you with their negativity, you need to avoid toxic people at all costs. You're better off spending time alone than spending time with people who will hold you back with their victim mentality and their mediocre standards. Make a conscious effort to surround yourself with positive, nourishing, and uplifting people—people who believe in you, encourage you to go after your dreams, and applaud your victories. Surround yourself with possibility thinkers, idealists,"
"You must take responsibility for removing I can't from your vocabulary."
"Don't worry about failures, worry about the chances you miss when you don't even try."
"People who ask confidently get more than those who are hesitant and uncertain. When you've figured out what you want to ask for, do it with certainty, boldness and confidence."
"What others think about you is none of your business."
The Rules for Being Human:
1. You will receive a body: When you have arrived in this World you will be given body to identify the true purpose of your soul.
2. You will learn lessons: After your birth in the Universe there will lessons to learn each and every step of your life.
3. There are no mistakes, only lessons: There are times in life where you make wrong decision with failed experiments instead of considering as failure consider as lesson for your success.
4. A lesson is repeated until learned: When you keep failing in life never give up until you reach think that these failures are lessons for what not to do and how to do things correctly.
5. Learning lessons does not end: Entire life is a lesson which keep teaching you continuously
6. "There" is no better than "here." When you assume your highest good right now right here everything starts changing.
7. Others are merely mirrors of you: Whatever you start thinking in mind that will reflect in outside others action and behaviour are reflection of your own thoughts.
8. What you make of your life is up to you: You are the Creator of your life.
9. Your answers lie inside you: For humans there are so many unanswered questions which they seek others help for their life but the truth lies within yourself.
10. You will forget all of this at birth: During Reincarnation you do not remember the past life where you will start everything as a NEW!!!
TOP RULES OF SUCCESS:
Never give up
Take action
Believe in yourself
Become a reverse paranoid
Don't settle
Take responsibility for your life.
Stop complaining.
Set goals.
Do what brings you joy.
Explore.
Discover your purpose
Step out of your comfortable zone
Get rid of negative energy.
Get rid of your limiting belief.
Play the appreciation game
Create more value.
Eliminate bad habits.
Create your mastermind group.
Do an evening review!!!
Create a breakthrough goal.